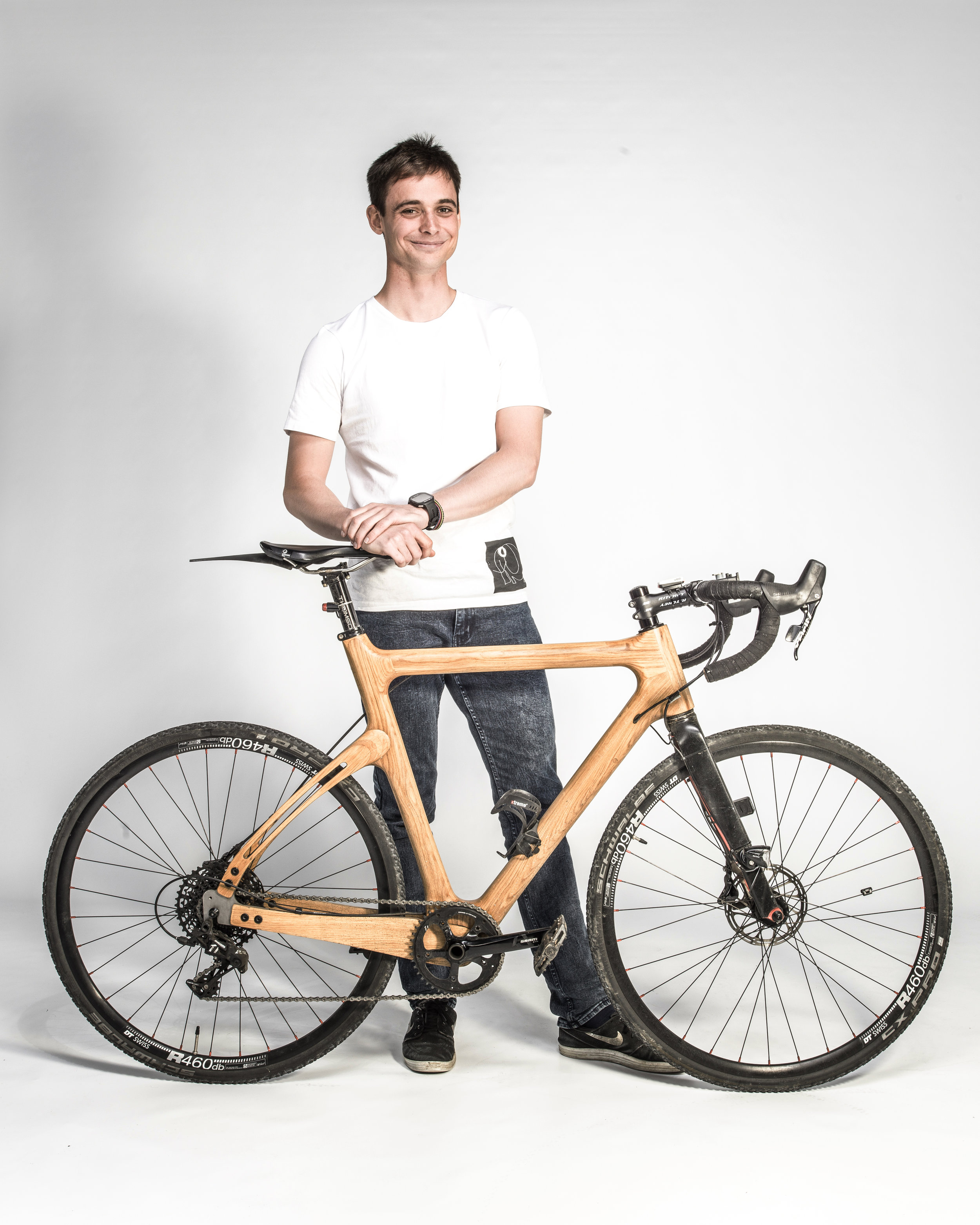 The Awardees of the 9th Bike Lovers Contest 2017, "Noblesse Oblige", have been selected.
Proud Gold winners are industrial designer Nele Dittmar and her frame builder Josef Vogeltanz. Their compact "KleinLaster" (small truck) transforms a cargo bike into an elegant everyday's bicycle. Packed with beautiful details and clever solutions like the retractable freight suspension, the bike aces also with sensational handling and outstanding appearance.
Besides the Gold-trophy the two awardees are granted with an Aerowatch Automatic by Beyer.
Jacques Genglers "Schack" received the audience prize. Supported by his colleagues Martin Schlimbach / Javed Hasseli / Emmanuel Viala he created an extraordinary everyday-bike for himself. His wooden CX-machine is bonded and carved from local Arnsburgian oak. The hollow wooden frame weighs only 2.5 kg but is sturdy enough to take a lot of luggage load, the bike has travelled 3500 km already.
Additionally to the audience prize, Jacques is awarded with a BIKEDRIVE-kit by maxon motor.
Further Awardees:
Daniel Pleikies, 2014's Winner, makes his touring bike "Wanderlust" a seamless unit. Daniel does not stop at the perfectly welded titanium frame, he extends his workmanship to the rack and the fenders. Despite the full equipment including a lighting system, he minimizes the weight of the partly foldable bike down to 8,5 kg. He also receives a BIKEDRIVE-kit by maxon motor.
Patrik Widmer (Bronze), celebrates refined and plain understatement with his gentleman randonneur "Hrimfaxi". He avoids any glitter and gold and thus creates classical beauty. For Patrik, a frameset of choice by Reynolds will be at his disposal for his next project.